Prepare for an in-demand nursing career.
Should I choose a BSN or LPN program?
All nurses are vital to healthcare delivery, but a BSN degree prepares you for a more involved role, such as to administer medication, educate patients, or supervise LPNs/LPNs. With more education and responsibility, bachelor's-level RNs typically earn higher wages and have more room for advancement.
Why Arizona College of Nursing for Your BSN?
Fast. Flexible. Focused.
Nursing education is all we do
Accelerated three-year program
High-tech, high-touch learning
Convenient, flexible schedule
100% NCLEX exam pass rate in 2018*
Career and student success services
Financial aid available to those who qualify
Why Arizona College of Nursing for Your BSN?
Nursing education is all we do
CCNE-accredited BSN program1
Convenient, flexible schedule
No waitlists or prerequisites
High-tech labs
Accelerated 3-yr program
New sessions start every 8 weeks
Personalized attention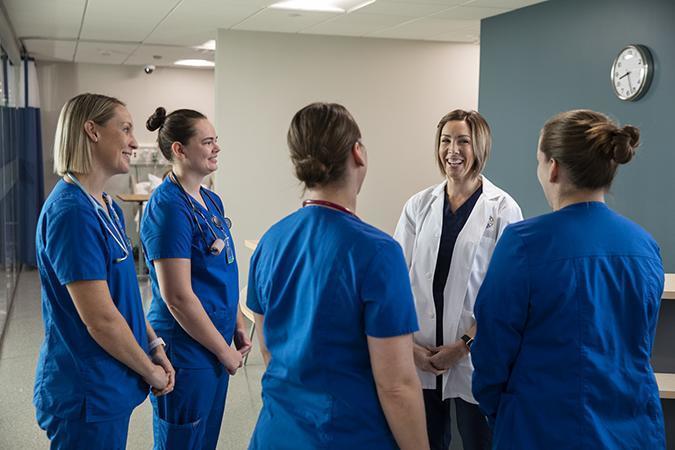 Visit Our Campus
Is this nursing school near me?
Phoenix Campus
"Arizona College of Nursing has no waiting list to get in. As soon as you make that call to Arizona College, the advisors are on it and they're very supportive, helpful and they want you to pursue your career."
"Arizona college is the best because of the diversity and the diverse student population. The faculty puts an emphasis on their experience as nurses when they are teaching which helps with student understanding and learning."
"Everyone at Arizona College is here to help you achieve your goals and succeed."
"Arizona College students focus on working together as a team while uplifting, encouraging, and motivating each other to succeed in all their goals, dreams, and in every aspect of their lives."
Learn the differences between BSN & LPN programs
By requesting info, you consent for Arizona College to contact you regarding our educational programs and services using email, telephone or text - including through the use of automated technology for calls or texts to any wireless number you provide. This consent is not required for you to apply or enroll and you may always call us directly.