Why Our Nursing School In Sarasota Is Right For You
No waitlist to start at our Sarasota nursing campus
Earn your BSN in just 3 years, or less with qualified transfer credits!
Evening classes for general education coursework
24/7 tutoring available for students in nursing classes
CCNE-Accredited BSN Program1
Student success coaches available to all students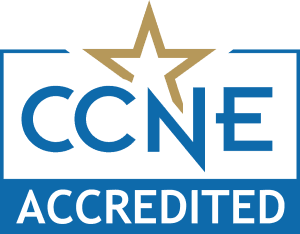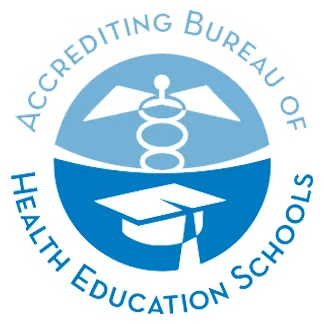 Begin Your Nursing Dream With Our Accredited BSN Program
Finding the right Florida nursing school is crucial to launching your nursing career. Our BSN program in Sarasota, Florida, combines classroom teaching, hands-on simulations, and training in real-world healthcare environments to give you the skills you need.
With expert training and a practical curriculum,  our CCNE-accredited nursing school in Florida is ready to help you enter the nursing field.
Learn More
Nursing School Curriculum
From day one, our nursing school in Sarasota is built to prepare you for a thriving career as a registered nurse (RN). Our curriculum combines classroom teaching, hands-on labs, real-world clinical experience, and extensive NCLEX exam prep to get you ready for a successful nursing career.
Sample Nursing Program Curriculum Overview
Fundamentals of Biology
Introduction to Psychology
Human Anatomy/Physiology I
College Mathematics
First Year Composition (Writing) I
Human Pathophysiology
Human Nutrition
Critical Thinking in Clinical Decision-Making
Pharmacology I
Evidence-Based Practice I
Community Health Nursing + Practicum
Maternal Health Theory and Application + Practicum
Transition to the Nursing Profession
Professional Seminar (NCLEX Preparation)
How Transfer Credits Work
At Arizona College of Nursing, we understand that you want to get the most out of your previous education experience on your journey to a nursing career. Students can progress through our BSN program of study in 3-years or less with qualifying transfer credits, if the courses apply to the program of study. Our academic advisors will work closely with you to review transcripts and transfer as many credits as possible.
Career-Focused Florida Nursing School in Sarasota
We work hard to equip students with the skills & hands-on experience they need to succeed in the nursing field.
Complete NCLEX Exam Preparation
Get a head start on your NCLEX exam from Day 1 at our Florida nursing school. Our expert instructors weave NCLEX-style questions and clinical judgment exercises throughout the curriculum, helping students gain confidence and mastery in these critical areas. Here's just a few of the ways we prepare you for NCLEX:
A class dedicated entirely to preparing for the NCLEX exam.
Virtual practice exams customized for each student
Exam strategies & tips from instructors
Customized assignments & study plans
In 2022 Arizona College of Nursing had an average NCLEX pass rate of 84.89% across all campuses, higher than the national U.S. average of 82.32%.*
The national NCLEX pass rate for Arizona College of Nursing does not include rates for the Sarasota campus yet, as new campuses take 3 years for students to be eligible to take the NCLEX exam. 
Hear From Students In Our Nursing School
Arizona College of Nursing has no waiting list to get in. As soon as you make that call to Arizona College, the advisors are on it and they're very supportive, helpful and they want you to pursue your career.

Janelle Adams, Class of 2021
The college faculty puts an emphasis on their experience as nurses when they are teaching which helps with student understanding and learning.
Finally, a nursing school near me in Sarasota!
A Florida nursing school for the entire Sarasota area, centrally located in University Park near Bradenton and Venice.
Monday – Thursday 9:00 am – 6:00 pm, Friday 9:00 am – 5:00 pm, Saturday-Sunday Closed
Additional hours available upon request.
Tour Our Nursing School in Sarasota
Our Sarasota campus is conveniently located right off I-75 highway. The brand new campus includes state-of-the-art medical equipment, simulation labs to practice nursing skills, along with learning centers for additional tutoring.
But don't just take our word for it – come see for yourself! Take a tour and discover the difference that our nursing school in Florida can make in your life.
Visit our Sarasota Campus Life and Campus Leadership pages for more information on our nursing program in Sarasota.
Approved by the Florida State Board of Nursing
Clinical Partnerships At Our Nursing School in Sarasota, FL
In the BSN program's final year, students spend most of their time in clinical rotations, training in real-world healthcare environments. We've partnered with healthcare providers in Florida to provide students opportunities for clinical experience where they'll learn from nursing professionals. Our BSN students will get a chance to rotate among multiple healthcare environments so they gain diverse experiences.
Visit Our BSN Program Curriculum Page For More Details.
Get In Touch
Nursing School Scholarship Opportunities
As you consider As you consider Florida nursing schools in Sarasota, we know that the cost of the program is an important factor in your decision. Students can receive up to $5,000 in scholarship support.
Click the button below to learn more about our Florida nursing scholarships and to determine eligibility.
Futures Scholarship
Advancement Scholarship
Working Parent Scholarship
Achievement Scholarship
Opportunity Scholarship
FAQ at our Sarasota Campus
Browse below and click on the following link to view the most frequently asked questions at our Sarasota nursing school. To find a nursing school near you, visit our Campus Locations page.
Arizona College of Nursing – Sarasota
(855) 706-8382 | info@arizonacollege.edu
8043 Cooper Creek Blvd, Suite 107 University Park, FL 34201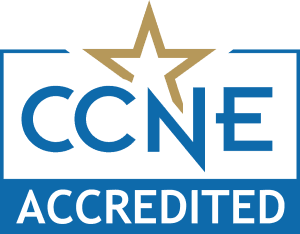 1
The Bachelor of Science in Nursing (BSN) degree program at Arizona College of Nursing is accredited by the Commission on Collegiate Nursing Education (
http://www.ccneaccreditation.org
).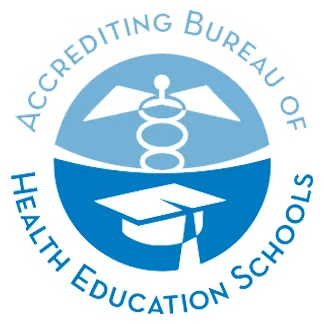 Request More Information
By requesting info, you consent for us to contact you regarding our educational programs and services using email, telephone or text - including through the use of automated technology for calls or texts to any wireless number you provide. This consent is not required for you to apply or enroll and you may always call us directly.