Advance Your Career Through Health Care Administration
Health Care Administration (HCA) is an exciting allied health field that provides an opportunity for you to advance your career in the health care industry. As a health administrator, your job would be to provide leadership and assistance in managing health care organizations. In addition, you would help oversee health care settings, often working behind the scenes to ensure patients are provided with the health care they need.
To enroll in  the program, students must have graduated from a program in an allied health field that includes at least 40 quarter credits  with a CGPA of 2.0 or better (18 quarter credits in health care related courses).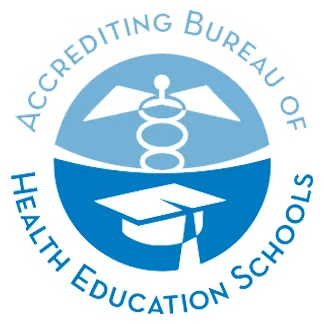 Earn your Associate of Applied Science Degree in 30 Weeks At Arizona College
Other benefits of Arizona College's Health Care Administration Associate degree program include:
100% Online

p

rogram. No in-person classes required.

 

Students starting on November 21st, 2022, or later will receive a preloaded iPad

 included in their tuition, to use throughout school and keep upon graduation

New sessions starting every 5 weeks
Financial aid available to those who qualify for tuition assistance
Open lab and tutoring sessions (by appointment)
Access to Arizona College's peer mentor program
Get Started Today
Hear From Our Allied Health Program Students
The real-world experience that the instructors bring into the classroom creates an awesome learning experience.

Wendy Priest, Health Care Administration Student
My instructors at Arizona College were so knowledgable and the staff was wonderful!

Yissete Beltran, Allied Health Program Student
Finally, A Health Care Administration School Near Me!
An Arizona Health Care Administration Program 100% online serving the entire Phoenix Valley. Our Student Services team is here to help you tackle daily needs such as class scheduling or transportation options.
A Career In Health Administration Could Be An Excellent Fit If You:
What You Will Learn In Our Health Care Administration Program
At Arizona College, the Health Care Administration Associate of Applied Science Degree program is designed to build on these natural strengths to give you relevant skills and knowledge for this essential health care career. This program prepares you to perform medical office or facilities management services and perform one or more clinical allied health specialties under the supervision of physicians, nurses, or other health care professionals.
Health care administrator duties require a mix of business administration skills along with knowledge of medical services, insurance, public health issues, and health care regulations.
Choosing Your Health Care Administration School
The support and benefits provided in the classroom and beyond are important considerations when choosing your health care administration school. Arizona College is committed to ensuring our students are equipped for success every step of the way – both while enrolled in our health programs and after graduation.
Industry-Focused Health Care Administration Classes and Coursework
The academic program and curriculum itself is one of the most important factors to consider when choosing where to earn your health care administration degree. Health care administrator duties require a mix of business administration skills along with knowledge of medical services, insurance, public health issues, and health care regulations. You want to ensure the program provides the education and training required for you to reach your goal of becoming a health care administrator.
Health Care Administration Program Curriculum
Arizona Colleges Associate's in Applied Science (AAS) Health Care Administration degree program is designed to do exactly this. Our Health Care Administration training program features a comprehensive academic curriculum that includes:
Coursework with an emphasis on management, preparing you to support the business side of a health office
Health administration courses taught by experienced faculty
Training on the computer skills required for your administrative role
Partnerships to Help You Keep Growing
Arizona College has partnered with multiple universities to benefit our AAS Health Care Administration alumni who wish to earn a bachelor's degree in the future. For example, AAS Health Care Administration graduates are eligible to transfer their credit to a bachelor's degree program at the University of Phoenix or Grand Canyon University. In addition, the University of Phoenix offers our associate degree program graduates a 10% tuition reduction* on any University of Phoenix bachelor degree program. Contact our admissions team for more information today! (*Available for all AAS Health Care Administration graduates as of October 17, 2017.)
Start Your Journey in Health Care Administration Today!
If a career in health care administration interests you, take the first step to become a health care administrator and submit a request for information form to connect with the admissions team at Arizona College. Change lives. Choose Arizona College!
Get Started