Dental Assistant Duties and Responsibilities
Dental assistant responsibilities can include clinical (back office), administrative (front office), and other special projects or lab tasks within the dental office. To a large extent, the size and specialty of the dental practice determines the day-to-day job duties the dental assistant performs.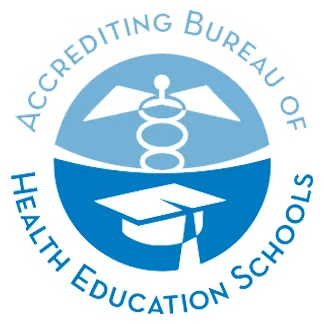 Dental assistants work alongside dentists and dental hygienists to provide patient care during procedures and examinations. Their chairside tasks include handing instruments to the dentist and keeping patient's mouths clean and dry with suction devices.
Dental Assistant Jobs and Work Environments
Dental assistants work in well-lit, clean environments. They often work chairside during dental procedures so they can keep the patient comfortable and hand materials, instruments, and medication to the dentist as needed. Dental assistants wear protective equipment such as gloves, eye-wear, and masks to prevent infections and cross contamination.
If a career as a dental assistant appeals to you, enroll in the dental assistant program at Arizona College's Mesa or Glendale campus. Our hands-on training, which includes a clinical externship component, prepares you for success. Alumni of Arizona College's Dental Assisting program are also encouraged to pursue dental assistant certification after graduating.
Dental assistant clinical tasks (back office) and duties may include:
Charting dental histories and any new conditions or symptoms
Preparing tray set-ups for dental examinations or procedures
Sterilizing tools and equipment
Performing suture removal
Cleaning and polishing removable dental appliances
Preparing compounds for making impressions and restorations
Constructing temporary crowns and bridges
Taking x-rays (only with a radiology certificate)
Administrative (front office) tasks that dental assistants perform may include:
Checking in patients, including greeting, verifying insurance coverage, and collecting payments
Answering the telephone
Scheduling and confirming appointments
Using computer applications to process patient records
Billing, coding, and processing insurance information for patients
Obtaining dental records
Handling correspondence
Organizing and filing patient medical records
Maintaining inventory, as well as ordering dental supplies and materials
What is the role of a Dental Assistant?
It is also important that dental assistants possess professional "soft" skills required to communicate effectively between the dentist, the patient, and the other dental office team members. They may teach patients general oral hygiene tips for maintaining oral health or communicate post-operative instructions to them.
Many times, patients are extremely nervous to visit the dental office and have dental procedures completed. It is important for dental assistants to be able to help keep patients calm and comfortable, so the dentist can perform procedures as needed.