Pharmacy Technicians Are In Demand
The pharmacy technician career is a rewarding line of work that demands attention to detail and the ability to thrive in a busy work setting. Pharmacy technicians play a critical role in providing quality patient care on behalf of a pharmacist by acting as gatekeepers for prescribed medications, compounds, and devices. Not only is the demand for pharmacy technicians growing, but it is also a rewarding career path that allows you to work in the medical & pharmaceutical field. This program is offered at our Glendale and Mesa campuses.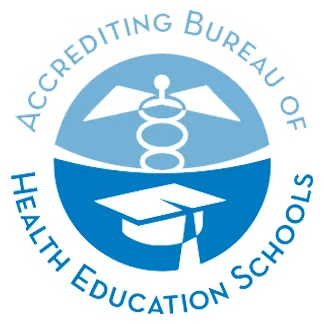 Earn Your Pharmacy Technician Program Diploma in About 8 Months
Students starting on November 21st, 2022, or later will receive a preloaded Windows Tablet included in their tuition, to use throughout school and keep upon graduation. Why our Pharmacy Technician Program is right for you:
Flexible scheduling with new sessions starting every five weeks.

Online / In-Person hybrid learning format.

Accelerated morning and evening classes to help you finish the coursework quicker.
Financial aid available to those who qualify.
Open lab and tutoring sessions (arranged by appointment).
Peer mentoring program access.
Career Services employment assistance upon successfully completing the program.
Get Started Today
Here From our Allied Health Program Students
Everyone at Arizona College has been very helpful and friendly. The class size is smaller than most colleges which is what I like the most.

Whitney Begay, Arizona College Allied Health Program
Arizona College of Allied Health's instructors and staff are the most helpful people I know and attending this school has been the best decision I've ever made.

Christina Feinga, Arizona College Allied Health Program
Finally, A Pharmacy Technician School Near Me!
An Arizona Pharmacy Technician Program for the entire Phoenix Valley with 2 campus locations in Glendale and Mesa. Our Student Services team is here to help you tackle daily needs such as class scheduling or transportation options.
Glendale: 4425 W Olive Ave #300, Glendale, AZ 85302
Choosing a Pharmacy Technician Program
When you're deciding where and how to obtain your pharmacy technician training, you'll want a school that offers high-quality education in the classroom, personalized support, and the opportunity to get your hands dirty with real-life experience. Being both knowledgeable and experienced will make you a top candidate for employment after you get your diploma.
Arizona College of Allied Health's Pharmacy Technician program gives you the best of both worlds. Not only does the program hold a strong focus on classroom education, but you'll also receive an off-site externship following the program's completion.
Arizona College's Pharmacy Technician Program Curriculum Includes:
Hands-on training in pharmacology, medical terminology & documentation, drug prescription information, and drug abbreviations.
Modern facilities and sterile pharmacy laboratories with laminar flow hoods, ointment slabs, prescription balances, counting trays, pill crushers, and other high-tech teaching aids.
Pharmacy management software & computer training.
Request More Information
By requesting info, you consent for us to contact you regarding our educational programs and services using email, telephone or text - including through the use of automated technology for calls or texts to any wireless number you provide. This consent is not required for you to apply or enroll and you may always call us directly.