What Do Medical Assistants Do?
Medical assistants are cross-trained to perform both clinical (back office) and administrative (front office) tasks within a medical setting, making them extremely versatile. There is no one-size-fits-all job description of what a medical assistant does on a daily basis. Depending on the specialty, size, and location of their work environment, medical assistants perform a variety of important administrative and clinical tasks.
Essential Medical Assistant Job Duties
Medical assistants facilitate communication between the patient care team and other healthcare entities, including pharmacies, referring physicians, hospitals, and outpatient facilities. They act as liaisons between physicians and their patients, and assist with relaying information about things like laboratory test results or prescribed treatment plans.
On a daily basis, medical assistants work closely with physicians and other support staff with the goal of improving the overall health and well-being of their patients. To find out more about becoming a medical assistant, read about Arizona College's Medical Assisting with Phlebotomy Training.
Is A Medical Assistant Career A Good Fit For Me?
Medical assistants serve as liaisons between doctors and patients and will communicate the physician's orders, results from laboratory tests, and treatment plans directly to the patients. It is important that the medical assistant has the professional "soft" skills required to communicate effectively and efficiently with the physician, the patient, and other team members. These include:
What Does A Medical Assistant Career Look Like?
The job outlook for medical assistants is very strong. The position is highly in demand in a variety of exciting healthcare settings. Those who obtain certification through the American Association of Medical Assistants, as a certified medical assistant, or through the American Medical Technologists, as a registered medical assistant, will find there are more options available to them when searching for a medical assistant job.
Environments Where Medical Assistants Are Needed Include:
Clinics, General Practice, Private Practice, Specialty Doctor's Offices, and Hospitals.
Key Medical Assistant Clinical Skills
Medical Assistant's are responsible for charting medical histories and patient information, and performing hands-on patient care, including:
Additional Required Clinical Skills
Performing basic clinical tasks such as taking vital signs, giving injections, and assisting with lab tests.

Removing sutures, changing dressings and assisting with wound care.

Performing finger pricks and blood draws (for those who have phlebotomy training).

Preparing patients for examination, assisting the physician during examinations and procedures.
Performing electrocardiograms (EKG/ECG) and collecting and preparing specimens for laboratory analysis.
Instructing patients about medication and special diets, as ordered by the physician.
Authorizing prescription refills, as ordered by the physician
Get Started With Our Medical Assistant With Phlebotomy Program
Do you enjoy interacting with others? Do you want to make a difference in their lives? Consider becoming a medical assistant! Arizona College's Medical Assisting with Phlebotomy program is offered at our Glendale and Mesa campuses.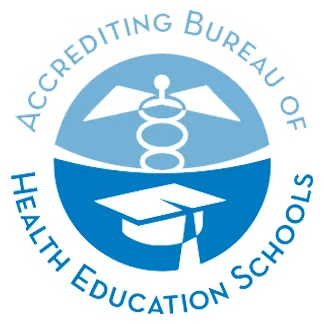 Medical Assistant School Length and Next Steps
Our 30-week medical assistant program includes a clinical externship, ensuring you get valuable real world experience working as a medical assistant. Fill out a request for information form and one of our admissions representatives will be in touch. Don't wait any longer, contact Arizona College today!
Get In Touch
Request More Information
By requesting info, you consent for us to contact you regarding our educational programs and services using email, telephone or text - including through the use of automated technology for calls or texts to any wireless number you provide. This consent is not required for you to apply or enroll and you may always call us directly.