Our Mission & Goals
Mission Statement
Our Mission is to prepare students to participate in society and the workforce as productive, responsible, and engaged citizens and as educated individuals to meet the community's future healthcare needs. This is accomplished through living our values and focusing on teaching within a highly structured and disciplined educational environment.
Our personalized, culturally rich, and dynamic learning environment fosters faculty, staff, and student engagement. Through didactic and clinical learning, students gain skills, attributes, and abilities that foster personal and professional growth, while preparing them as competent employees in their chosen health field.
Our Goals
Provide educational programs and career development opportunities for students pursuing careers in the health professions.

Provide highly motivated faculty and industry standard equipment in support of educational success within an environment that nurtures professionalism.

Embrace systematic assessment and evaluation of program outcomes and processes for program improvement and optimizing student success.

Prepare graduates with employable entry-level knowledge and skills in the health professions that contribute to addressing workforce needs in the community
We take health education seriously.
We offer structured and academically rigorous programs that prepare healthcare professionals for in-demand jobs in their communities. 
A quality education and positive student experience takes collaboration from a knowledgeable and motivated team of educators and administrators. Our faculty are experts in their fields, and we assess their performance and industry contributions regularly. Our staff members are highly trained in their area of responsibility. 
Our executive leadership and campus directors work tirelessly to ensure that our programs align with healthcare industry best practices and that our curriculum and outcomes meet standards set forth by varying regulatory agencies, including the U.S. Department of Education.
Visit our accreditation page to learn more about our programmatic accreditation, and the associations that we are proudly affiliated with.
Our History in Healthcare Education
We've been training healthcare professionals in Arizona and beyond for nearly 30 years. 
In 1991, a group of pharmacists founded Arizona School of Pharmacy Technology. Their goal was to train people for a growing number of jobs in the local pharmacy community. 
Five years later, Eduvision, Inc., an educational services corporation with more than two decades of health education experience, purchased the school and expanded its offerings. 
Along with new health education programs came a new name: Arizona College of Allied Health. We soon relocated from our original Scottsdale campus to a larger facility, which gave us ample space for our new medical assisting and health information specialist programs. 
By 2012, we officially changed our name to Arizona College, moved to a 32,953-square-foot location in Glendale, and opened a second campus in Mesa. This expanded footprint allowed our academic offerings and student population to grow. 
In 2013, we introduced our bachelor of science in nursing (BSN), and officially created the Arizona College of Nursing.
True to our roots, we're still preparing professionals for in-demand healthcare careers. Today, Arizona College of Nursing has locations in Arizona, California, Colorado, Connecticut, Michigan, Nevada, Ohio, Texas, Florida, Virginia, and Utah.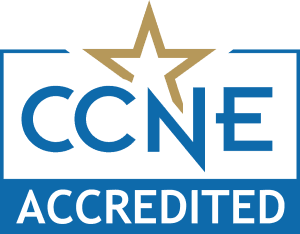 1 The Bachelor of Science in Nursing (BSN) degree program at Arizona College of Nursing is accredited by the Commission on Collegiate Nursing Education (https://www.aacnnursing.org/CCNE).