How To Get Started
For more information on the Health Care Administration program at Arizona College, complete a request for information form to connect with our admissions team. We are excited to provide you with support and assistance as you start on the path to obtaining your degree and becoming a health care administrator!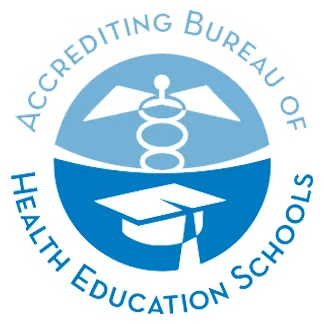 100% Online Associate of Applied Science Degree Program
Arizona College's Associate of Applied Science degree program in Health Care Administration is offered 100% online through our Glendale campus. This program can be completed in 30 weeks, with new sessions start every 5 weeks. Additional certification is not necessary to become a health care administrator or to find employment in hospital or clinical settings. However, a specialized certificate may be required by other employers, particularly nursing homes, assisted living centers, and residential health facilities. Specific licensure and credential requirements for long-term care administration and management vary by state.
The curriculum for the health care administration degree program includes coursework in:
All lectures and hands-on training are led by experienced health administration faculty. This comprehensive curriculum prepares you for taking on the many responsibilities and duties of a health care administrator.
Why Should You Become a Health Care Administrator?
If you are looking for a rewarding career in the health care industry, becoming a health care administrator (HCA) might be an excellent fit for you if you:
Take lead in a team environment and love being in a position where you can supervise others and oversee their achievements on a day-to-day basis
Have a knack for problem-solving
Are detail-oriented with excellent organization, time management, administrative, and skills
Communicate effectively with a wide array of people within the health industry, including medical executives, public health officials, physicians, nurses, and other health care providers
Feel enthusiastic about by the thought of having diverse responsibilities and working in a fast-paced health care organization
Request More Information
By requesting info, you consent for us to contact you regarding our educational programs and services using email, telephone or text - including through the use of automated technology for calls or texts to any wireless number you provide. This consent is not required for you to apply or enroll and you may always call us directly.