Prepare for a Career as a Medical Assistant and Phlebotomist
As you prepare to become a medical assistant, choosing a program that includes hands-on training, post-graduation support, and opportunities for real-world experience is key. An education from an accredited school, such as Arizona College, can prepare you for a successful career as a medical assistant.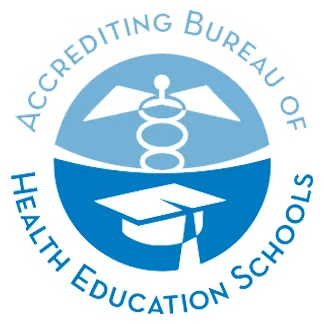 Earn Your Medical Assistant Diploma in About 7 Months At Arizona College
Students starting on November 21st, 2022, or later will receive a preloaded Windows Tablet included in their tuition, to use throughout school and keep upon graduation. Why our Medical Assistant with Phlebotomy Program is right for you:
No GED or High School diploma, we have solutions.

Online / In-Person hybrid learning format

Accelerated morning and evening classes
Flexible schedules with sessions starting every 5 weeks.
Financial aid available to those who qualify.
Open lab and tutoring sessions by appointment.
Access to Arizona College's peer mentoring program.
Career Services employment assistance upon successfully completing the program.
Get Started Today
What Does A Medical Assistant Do?
Medical assistant responsibilities include procedures and tasks directly related to patient care, such as updating medical records, preparing medical instruments for doctors and physicians, performing clinical and administrative tasks, communicating with patients, and drawing blood. Phlebotomy, which is the practice of drawing blood, is an essential skill within the healthcare industry and is offered in Arizona College's Medical Assistant with Phlebotomy program.
Medical assistants can have a significant and meaningful impact on the lives of patients. Your entry into this rewarding health career begins with medical assistant training.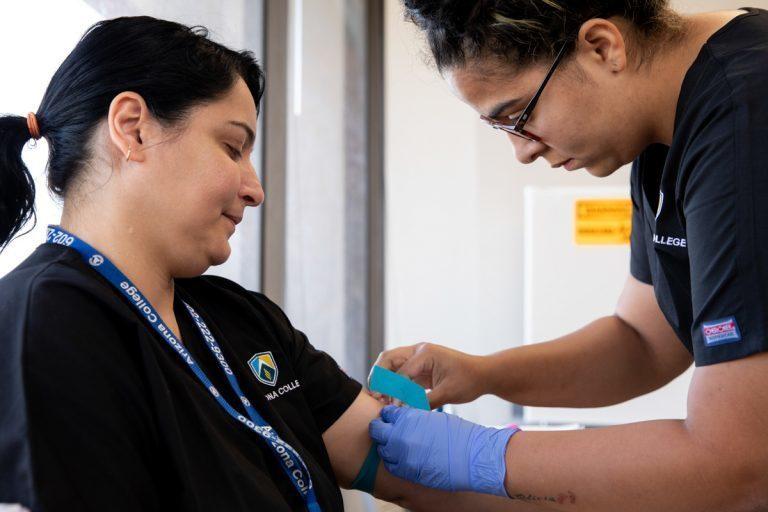 Hear From Our Medical Assistant Program's Students in Mesa and Glendale, AZ
Everyone at Arizona College has been very helpful and friendly. The class size is smaller than most colleges which is what I like the most.

Whitney Begay, Mesa Campus
Each instructor has their own way of teaching, but they all do so in a way that you can comprehend. I've learned a lot and feel as though I am well prepared for the field. I highly recommend Arizona College!

Carey Kimble, Mesa Campus
Get Started With A Medical Assistant School Near Me!
An Arizona Medical Assistant Program for the entire Phoenix Valley with 2 campus locations in Glendale and Mesa. Our Student Services team is here to help you tackle daily needs such as class scheduling or transportation options.
Glendale: 4425 W Olive Ave #300, Glendale, AZ 85302
About Our Medical Assistant College
Arizona College's Medical Assistant with Phlebotomy undergraduate diploma program is a 31-week program offered at our Glendale and Mesa, AZ campuses. Our Medical Assistant with Phlebotomy program curriculum includes:
Taking the Next Step Toward Your Medical Assistant Career
The Medical Assistant with Phlebotomy diploma program is 3 academic quarters. After the on-campus portion of the program, each student completes an off-campus 5-week clinical externship. Including this externship, the entire program takes approximately 31 weeks. Upon successful completion, graduates are encouraged to pursue phlebotomist certification or become a registered medical assistant.
If this exciting medical field interests you, take the first step today to become a medical assistant. Complete a request information to start a conversation with our admissions team about Arizona College's Medical Assistant program. We will contact you with more information about the simple steps you can take to fulfill your dream of a career in medical assisting. Change lives. Choose Arizona College.
Get Started
Request More Information
By requesting info, you consent for us to contact you regarding our educational programs and services using email, telephone or text - including through the use of automated technology for calls or texts to any wireless number you provide. This consent is not required for you to apply or enroll and you may always call us directly.