What Does a Pharmacy Technician Do?
Pharmacy technicians work under the supervision of a licensed pharmacist. They work as part of a team filling prescriptions by preparing and dispensing pharmaceutical drugs to customers or other healthcare professionals. If working in a retail setting, they also provide customer service directly to those who visit the pharmacy.
When a patient prescription is received, pharmacy technicians create and update patient profiles in the computer database, review contact and insurance information, document any drug allergies, and verify the patient's current medications to reduce the likelihood of a drug interaction.
Having A Positive Attitude Is A Recipe For Success For Pharmacy Techs
Pharmacy technicians enjoy the benefit and important responsibility of providing patients with the medications they need. Because they provide services to many people, they must be excellent communicators.
Pharmacy Techs also must have a positive and respectful attitude toward patients, pharmacists, and support staff. Presenting a friendly face and positive attitude is always a recipe for success when working in the healthcare industry.
Pharmacy Technician Job Duties
What does a pharmacy technician do and what is their role in the pharmacy? If you want to become a technician in the healthcare industry or enroll in a pharmacy technician school, you've probably been asking these questions. Before getting too overwhelmed in research on program curriculum, you'll want to familiarize yourself with the duties, requirements, and the actual day-to-day responsibilities of a pharmacy technician.
Technicians require medical, administrative, and customer service skills. In addition to behind-the-counter tasks (e.g. mixing, compounding, and dispensing of prescription drugs), pharmacy technicians complete numerous tasks throughout their shift that require interacting with patients including the following:
Pharmacy technicians are essential in making the pharmacy run smoothly by keeping it sterile and orderly. They also often assist in completing inventory control and ensuring correct labeling and appropriate storage for medications. As many pharmacies are open weekends and evenings, a pharmacy technician's work schedule may vary from a typical 9-5 in order to accommodate operating hours. Plus, the demand for pharmacy techs is high in order to fill those extended days with qualified professionals.
What is the process to become a certified pharmacy technician?
Typically, pharmacy technicians receive formal training from an accredited institution such as Arizona College. All pharmacy technician students must obtain their trainee license prior to starting the externship portion of our program.
Upon successfully completing the program, graduates who wish to become certified pharmacy technicians can register to take the Pharmacy Technician Certification Examination through the Pharmacy Technician Certification Board (PTCB). Certification can enhance your resume and demonstrate competency in the field.
Pharmacy Technician Job Examples
Pharmacy technicians in pharmacies, grocery stores, and retail stores work with the general public. They communicate with customers in person in addition to speaking with healthcare professionals on the phone to verify prescriptions.
Pharmacy technicians care for those admitted to hospitals and nursing facilities by creating, dispensing, and delivering medications to the nursing staff and other healthcare professionals.
Pharmacy technicians who work in this environment do not provide direct patient care and instead work in a solitary work environment. If you think you may enjoy the work of a pharmacy technician, but are more of a "behind the scenes" type of person, a mail-order pharmacy might be an enjoyable work environment for you.
Take the first step toward your new Pharmacy Technician career today!
If you enjoy providing customer service, are detail-oriented, and can imagine yourself working alongside a pharmacist, then a career as a pharmacy technician is going to be a great fit for you! For more information on our Pharmacy Technician program, complete an information request form and an Arizona College representative will contact you.
This training program is offered at our Glendale and Mesa campuses. Pharmacy Technician training at Arizona College is ASHP accredited.
Get Started
National & Programmatic Accreditation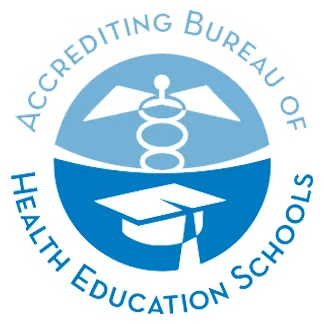 The Pharmacy Technician program at Arizona College is ASHP accredited. Accreditation is the act of granting credit or recognition, especially to an educational institution that maintains quality and compliance with the ASHP standards.
Request More Information
By requesting info, you consent for us to contact you regarding our educational programs and services using email, telephone or text - including through the use of automated technology for calls or texts to any wireless number you provide. This consent is not required for you to apply or enroll and you may always call us directly.