Why Our Nursing Program Is Right For You
No waitlist to start at our Salt Lake City nursing campus
Earn your BSN in 3 years or less with qualified transfer credits
Evening classes for general education coursework
CCNE-Accredited BSN Program1
Institutionally accredited by ABHES2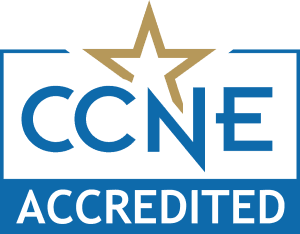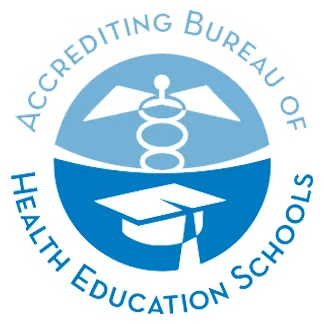 Your Nursing Dream Can Start Now
Our BSN program in Utah is designed with one goal: to prepare you for a successful nursing career. We combine classroom teaching, hands-on simulations,  and training in real-world healthcare environments to give you the skills you need.
In 2022, our students had a 84.89% NCLEX-RN Exam Pass Rate across all campuses*, higher than the National NCLEX pass rate of 82.32%.
Get Started
Nursing Program Curriculum & Transfer Credits
From day one, our Bachelor of Science in Nursing (BSN) degree program is built to prepare you for a thriving career as a registered nurse (RN). Our curriculum combines classroom teaching, hands-on labs, real-world clinical experience, and extensive NCLEX exam prep to get you ready for a successful nursing career.
Classes in Our BSN Curriculum
Fundamentals of Biology
Introduction to Psychology
Human Anatomy/Physiology I
College Mathematics
First Year Composition (Writing) I
Human Pathophysiology
Human Nutrition
Critical Thinking in Clinical Decision-Making
Pharmacology I
Evidence-Based Practice I
Community Health Nursing + Practicum
Maternal Health Theory and Application + Practicum
Transition to the Nursing Profession
Professional Seminar (NCLEX Preparation)
How Transfer Credits Work
At Arizona College of Nursing, we understand that you want to get the most out of your previous education experience on your journey to a nursing career. Students can progress through our BSN program of study in 3-years or less with qualifying transfer credits. Our academic advisors will work closely with you to review transcripts and transfer as many credits as possible.
Clinical Partnerships At Our Nursing School in Utah
In the final year of the program, students spend most of their time in clinical rotations, training in real-world healthcare environments. Hands-on experience with patients and healthcare professionals is one of the most powerful ways to learn. We make it a priority for our students.  We've partnered with healthcare providers in Utah to provide students with ample clinical experience.
Visit Our BSN Program Curriculum Page For More Details.
Get In Touch
Our Salt Lake City Campus is a Career-Focused Nursing College
We work hard to equip students with the skills & hands-on experience they need to succeed in the nursing field.
Complete NCLEX Exam Prep
Our nursing school in Utah is designed to start preparing you for the NCLEX exam on Day 1. Instructors introduce students to NCLEX-style questions and clinical judgement throughout our curriculum to get them comfortable. Here's just a few of the ways we prepare you for NCLEX:
A class dedicated entirely to preparing for the NCLEX exam.
Virtual practice exams customized for each student
Exam strategies & tips from instructors
Customized assignments & study plans
In 2022 Arizona College of Nursing has an average NCLEX pass rate of 84.89% across all campuses, higher than the national U.S. average of 82.32%.*
Hear From Students In Our Nursing Program
The teachers and administration of Arizona College really do care about us. In my first month of school, the Dean had a meeting with me to see how I was feeling. I don't think I could find that level of support anywhere else.

Isabella Berry, BSN Program
If you are doubting whether you can become a nurse, the Arizona College teachers and staff will show you that you absolutely can. Every teacher is dedicated to mentoring and supporting students as much as possible.

Liezel Milad, BSN Program
Finally, a nursing school near me in Utah!
A nursing program in Utah for the entire Salt Lake City region including Provo, Ogden, Tooele, and Eagle Mountain.
Additional hours available upon request.
Visit Our Utah Campus
Our nursing campus is located in Murray, Utah — right off the I-15 highway. We're just 15 minutes away from Downtown Salt Lake City, 20 minutes from the West Valley, and 20 minutes from the East Central Valley.
Facilities include high-tech simulation labs, a learning center for studying, student lounge, and more.
Stop by to learn more about our BSN degree. Our academic advisors are happy to give you a tour of the campus and answer all questions you have. The Salt Lake City Campus Life and Campus Leadership pages also include more information on our nursing program in Utah.
Approved by the Utah State Board of Nursing 
Learn How Our Utah Nursing School Faculty and Leadership Bring Practice to the Classroom
Our faculty and leadership at the Salt Lake City campus have real-world nursing experience and want to help equip you for a successful career. With mentorship and hands-on guidance in in-person labs and simulations, you can apply what you're learning to advanced nursing practice scenarios.
---
Meet Our Utah Nursing School Campus Leadership
What inspired you to pursue a career in nursing education?
"During my service in the US Air Force, I became very ill.  I spent a lot of time in the hospital.  As I observed the nurses that were caring for me, I became inspired to become a nurse. It is the best career decision I ever made. Being a nurse has provided so much more than an income. It truly makes me happy. I feel honored to be a member of such a great profession."
What makes Arizona College of Nursing different from other nursing schools in Utah?
"Arizona College of nursing cares about the success of their students.  We make sure that we are there with you every step of the way.  Because we have small class sizes, we can give each student our attention and energy to be successful. We have a proven system that really sets the students up for success. Most of all, we care about you and we take the time to prove it."
What support resources are available to nursing school students at the Salt Lake City campus?
"We have amazing resources here at our Salt Lake campus.  At Arizona College of Nursing we have an amazing simulation center, where students will have fun practicing all the skills. Our learning resource center is a great place for students to do group study, receive free tutoring, or talk to a counselor.  The resource that makes the biggest difference is our incredible team.  They love to help students succeed."
Nursing College Scholarship Opportunities
As you consider accelerated BSN programs in Utah, we know that the cost of the program is an important factor in your decision. Students can receive up to $5,000 in scholarship support.
Click the button below to learn more about our Utah nursing scholarships and to determine eligibility
Futures Scholarship
Advancement Scholarship
Working Parent Scholarship
Achievement Scholarship
Opportunity Scholarship
Featured nursing program posts for our Utah Nursing School
FAQ at our Salt Lake City Campus
Browse below and click on the following link to read the most frequently asked questions we receive for our nursing school in Utah. To find a nursing school near you, visit our Campus Locations page.
,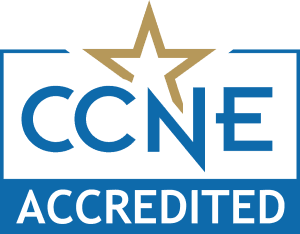 1
The Bachelor of Science in Nursing (BSN) degree program at Arizona College of Nursing is accredited by the Commission on Collegiate Nursing Education (
https://www.aacnnursing.org/CCNE
).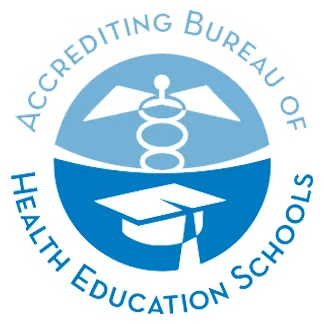 Request More Information
By requesting info, you consent for us to contact you regarding our educational programs and services using email, telephone or text - including through the use of automated technology for calls or texts to any wireless number you provide. This consent is not required for you to apply or enroll and you may always call us directly.