35 Week Massage Therapy Program with Flexible Class Start Dates
The path to becoming a massage therapist begins with enrolling in and successfully completing massage therapy school, such as the training program offered at Arizona College's Glendale campus. After graduating, you'll be eligible to apply for a massage therapy license through your state board (this is a requirement for practicing as a massage therapist in most states).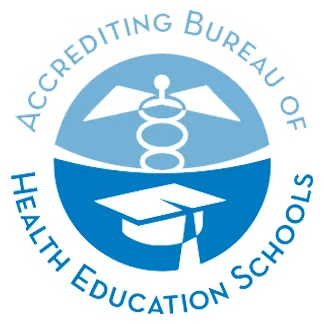 Start Your Massage Therapy Career Sooner At Arizona College
Why our Massage Therapy School is right for you:
New class sessions start every 5 weeks.

No GED or High School diploma, we have solutions.

Students starting on November 21st, 2022, or later will receive a preloaded iPad

 included in their tuition, to use throughout school and keep upon graduation.

Fast-track admissions process with support every step of the way.
Learn from experienced massage therapy professionals.
Get Started Today
Hear From Our Allied Health Program Students
Everyone at Arizona College has been very helpful and friendly. The class size is smaller than most colleges which is what I like the most.

Whitney Begay, Allied Health Program
Each instructor has their own way of teaching, but they all do so in a way that you can comprehend. I've learned a lot and feel as though I am well prepared for the field. I highly recommend Arizona College!

Carey Kimble, Allied Health Program
Benefits of Becoming a Massage Therapist
When you choose to pursue a career in massage therapy, you'll be entering a field that is both rewarding and in demand. The U.S. Bureau of Labor Statistics (BLS) estimates there will be a job growth of 20% for massage therapists by 2031. With tens of thousands of new jobs expected to become available in the coming years, there is plenty of opportunity for people entering this field.
Within allied health professions, massage therapists have among the most interactions with patients and clients. Another distinctive feature of massage therapy is the variety of specialties that a therapist can choose to focus on in their career, such as sports massage and deep tissue massage.
Factors To Consider When Choosing A Massage Therapy School
There are many factors to consider when choosing a school for your massage therapy training, including how long the program will take to complete, cost, and class schedules. Because of the nature of the work, massage therapy usually takes place in a relaxed, calm setting. In addition, massage practitioners have flexibility in where they work as they can perform therapeutic services in both commercial and clinical settings. Massage therapists are often able to set up their workspace to meet their own needs, as well as the needs of the client. Some may even opt to be self-employed and open their own businesses.
Other factors that are important to keep in mind include: Hands-on training with modern equipment, Coursework in both lab and lecture environments, Curriculum that includes courses on topics such as: Anatomy, Physiology, Business, Marketing, Massage therapy techniques.
Pre-Licensure Massage Therapy Training is the First Step
Massage therapy training programs vary in length and style. Arizona College's massage therapy program takes 35 weeks to complete, with new class sessions beginning every 5 weeks. Our comprehensive curriculum is taught by experienced faculty. Financial aid is available to those who qualify. The massage therapy training program at Arizona College provides students with the knowledge, skills, and expertise needed to successfully apply for licensure.
Beginning Your Massage Therapy Career
At Arizona College, we teach a variety of massage modalities and techniques to prepare you to work in many different environments. One of the benefits of a massage therapy career is the flexibility in where and when you work. Many of our students find work at Clinics, Spas, Health Clubs, and Hospitals. As a licensed massage therapist, you can expect to enjoy a fulfilling career that focuses on improving people's health and well-being.
Start on your path to becoming a massage therapist today. Fill out a request for information form to connect with the Arizona College admissions team!
Get Started