Why Our Nursing Program Is Right For You
No waitlist for General Education coursework!
Earn your BSN in 3 years, or less with qualified transfer credits!
Evening classes for general education coursework
CCNE-Accredited BSN Program1
Institutionally accredited by ABHES2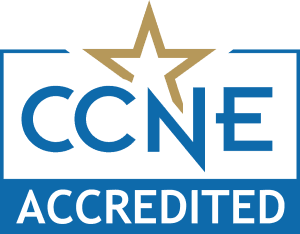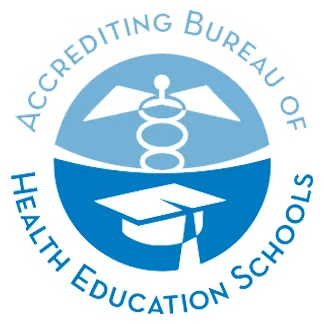 Your Nursing Dream Can Start Now
Our BSN program in Tampa, Florida is designed with one goal: to prepare you for a successful nursing career. We combine classroom teaching, hands-on simulations,  and training in real-world healthcare environments to give you the skills you need.
In 2022, our students had a 84.89% NCLEX-RN Exam Pass Rate across all campuses*, higher than the National NCLEX pass rate of 82.32%.
Get Started
Nursing Program Curriculum & Transfer Credits
From day one, our Bachelor of Science in Nursing (BSN) degree program is built to prepare you for a thriving career as a registered nurse (RN). Our curriculum combines classroom teaching, hands-on labs, real-world clinical experience, and extensive NCLEX exam prep to get you ready for a successful nursing career.
Classes in Our BSN Curriculum
Fundamentals of Biology
Introduction to Psychology
Human Anatomy/Physiology I
College Mathematics
First Year Composition (Writing) I
Human Pathophysiology
Human Nutrition
Critical Thinking in Clinical Decision-Making
Pharmacology I
Evidence-Based Practice I
Community Health Nursing + Practicum
Maternal Health Theory and Application + Practicum
Transition to the Nursing Profession
Professional Seminar (NCLEX Preparation)
How Transfer Credits Work
At Arizona College of Nursing, we understand that you want to get the most out of your previous education experience on your journey to a nursing career. Students can progress through our BSN program of study in 3-years or less with qualifying transfer credits. Our academic advisors will work closely with you to review transcripts and transfer as many credits as possible.
Clinical Partnerships At Our Nursing School in Tampa, Florida
In the final year of the program, students spend most of their time in clinical rotations, training in real-world healthcare environments. Hands-on experience with patients and healthcare professionals is one of the most powerful ways to learn. We make it a priority for our students.  We've partnered with healthcare providers in Florida to provide students with ample clinical experience.
Visit Our BSN Program Curriculum Page For More Details.
Get In Touch
Our Tampa Campus is a Career-Focused Nursing College
We work hard to equip students with the skills & hands-on experience they need to succeed in the nursing field.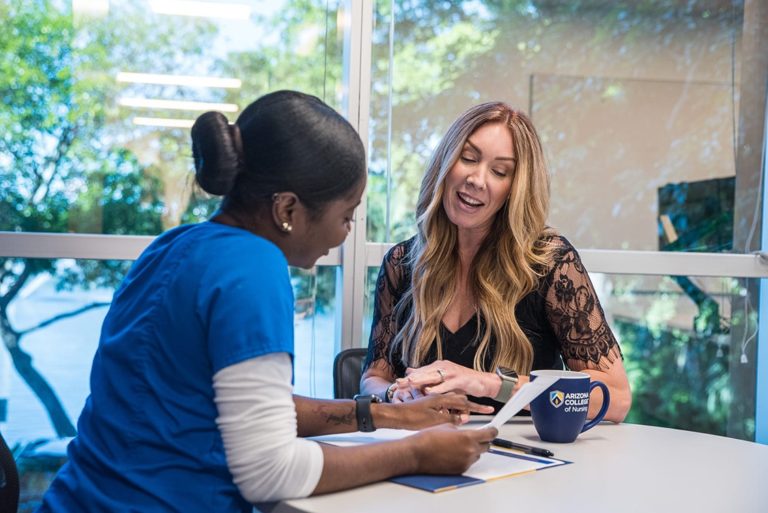 Complete NCLEX Exam Prep
Our nursing school in Tampa is designed to start preparing you for the NCLEX exam on Day 1. Instructors introduce students to NCLEX-style questions and clinical judgement throughout our curriculum to get them comfortable. Here's just a few of the ways we prepare you for NCLEX:
A class dedicated entirely to preparing for the NCLEX exam.
Virtual practice exams customized for each student
Exam strategies & tips from instructors
Customized assignments & study plans
In 2022 Arizona College of Nursing has an average NCLEX pass rate of 84.89%, higher than the national U.S. average of 82.32%.*
Hear From Students In Our Nursing Program
If you are doubting whether you can become a nurse, the Arizona College of Nursing teachers and staff will show you that you absolutely can. Every teacher is dedicated to mentoring and supporting students as much as possible.

Liezel Milad, BSN Program
The teachers and administration of Arizona College really do care about us. In my first month of school, the Dean had a 1-on-1 meeting with me to see how I was feeling. I don't think I could find that level of support anywhere else.

Isabella Berry, BSN Program
Finally, a nursing school near me in Tampa!
A Tampa nursing program for the entire region including St. Petersburg, Clearwater, North Tampa, and Brandon.
Additional hours available upon request.
Visit Our Tampa Campus
Are you looking for a nursing school that offers a nursing degree program to match your busy life? The first 4 semesters of our nursing program are evening general education classes. To help you earn your nursing degree faster, you'll complete each general education course in just 8 weeks.
Stop by to learn more about our BSN degree, which prepares you to take on a wider range of responsibilities than an ADN, CNA, LVN or LPN nursing program.
Visit our Tampa Campus Life and Campus Leadership pages for more information on our nursing program in Tampa.
Approved by the Florida State Board of Nursing
Florida Bright Futures Scholarship Program
Arizona College of Nursing is now authorized to offer eligible students the Florida Bright Futures Scholarship Program. This program provides scholarships based on high school academic achievement. It has four award levels: the Florida Academic Scholars Award (FAS), Florida Medallion Scholars Award (FMS), Florida Gold Seal Vocational Scholars Award (GVS), and the Florida Gold Seal CAPE Scholarship (GSC).
Each award has different academic criteria for eligibility and provides a different award amount. The Florida Academic Scholar with the highest academic ranking in each county will also receive the Academic Top Scholars Award.
Bright Futures Eligibility and Requirements
Be a Florida state resident and a U.S. citizen or eligible non-citizen
Complete the Florida Financial Aid Application (FFAA) by 8/31 the year of your high school graduation
Earn a standard Florida high school diploma or its equivalent from a Florida public high school or a registered Florida Department of Education private school
Not have been convicted of (or pleaded no contest to) a felony charge
Be accepted by and enroll in a degree or certificate program at an eligible Florida public or independent postsecondary institution
Be enrolled for at least six (non-remedial) credit hours per term
*The State of Florida determines eligibility and award amount of the scholarship.
If you would like to apply for the Florida Bright Futures Scholarship, click here.
Nursing College Scholarship Opportunities
As you consider accelerated BSN programs in Tampa, we know that the cost of the program is an important factor in your decision. Students can receive up to $5,000 in scholarship support.
Click the button below to learn more about our nursing scholarships in Florida and to determine eligibility
Futures Scholarship
Advancement Scholarship
Working Parent Scholarship
Achievement Scholarship
Opportunity Scholarship
Featured nursing program posts for our Tampa Nursing School
FAQ at our Tampa Campus
Browse below and click on the following link to view the most frequently asked questions at our Tampa nursing school. To find a nursing school near you, visit our Campus Locations page.
,
1 The Bachelor of Science in Nursing (BSN) degree program at Arizona College of Nursing is accredited by the Commission on Collegiate Nursing Education (https://www.aacnnursing.org/CCNE).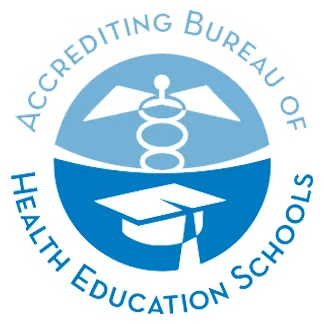 Request More Information
By requesting info, you consent for us to contact you regarding our educational programs and services using email, telephone or text - including through the use of automated technology for calls or texts to any wireless number you provide. This consent is not required for you to apply or enroll and you may always call us directly.