Learn from knowledgeable leaders at our Hartford nursing college campus who have years of experience putting their skills to use in the medical field.
Vincent Salyers
See more
Vince Salyers EdD, RN, ANEF, FAAN
Dean of Nursing
---
EdD, Learning & Instruction, University of San Francisco
MSN, Staff Development, San Francisco State University
BA, Psychology, San Francisco State University
Dr. Vincent Salyers began his career as an acute care nurse and has continued to influence nursing and healthcare for more than three decades. He has served in numerous senior administrative and academic positions throughout Canada and the United States where he has led curricular and program development, teaching, and learning innovation, research, scholarship and community engagement, recruitment, tenure and promotion activities, strategic planning, and advancement initiatives.
Dr. Salyers' research and scholarship contribute directly to understanding the intersections between technology, curriculum design, clinical practice, and inter-professional education. His enduring and enthusiastic advocacy to improve health outcomes for vulnerable populations, implement policy, and develop sustainable educational and evidence-based solutions for underserved populations has discernably impacted thousands of individuals across the globe that might have otherwise gone unserved. He is passionate about engaging students in meaningful educational experiences where they learn to understand health from a global perspective, develop their practice to meet global challenges, and engage as global citizens. He has led and co-developed educational programs, global partnerships/initiatives and innovations that focus on improving health outcomes and reducing global health inequities in more than ten countries. He has a notable list of publications, scholarship, and awards for leadership, teaching and research excellence.
He is a Fellow in both the American Academy of Nursing (FAAN) and the Academy of Nursing Education (ANEF).
Renea DaCosta
See more
Renea DaCosta
Academic Records Manager
---
Associate of Science, Liberal Arts & Science – Manchester Community College
Bachelor of Arts, Psychology – Southern Connecticut State University
Master of Science, Sociology – Southern Connecticut State University
Renea joined Arizona College of Nursing in June 2023. She was born and raised in Hartford, CT. She is the first in her family to obtain a college degree, and is also first-generation American in her family. Renea attended Southern Connecticut State University where she received her Bachelor of Arts in Psychology in 2020 and her Master of Science in Sociology in 2022. While working on her undergraduate degree, she worked as a Success Navigator for the Academic Success Center until eventually becoming the Success Navigator Coordinator in the Orientation, Transition, and Family Engagement office on campus. Upon graduation, she worked as the AmeriCorps VISTA for Southern's University Access Programs department where she developed the university's first family engagement program for first-generation students. It was through these experiences, in addition to her own personal college experiences, that Renea developed the passion to work with students, providing them with a variety of resources to ensure their overall success as they pursue their college degree.
As BSN Program Manager, Renea monitors and assists students as they progress in their BSN journey, from the moment they are accepted to receiving their degree and entering the workforce. She is excited to be a part of the AZCN family, as we strive to nurture and introduce the next generation of nurses who will positively contribute to our healthcare system, as well as our overall society
Victoria Meehan
Executive Director of Enrollment Services
See more
Victoria Meehan
Executive Director of Enrollment Services
---
M.B.A. in Leadership, Post University
M.Ed. in Secondary Education, Sacred Heart University
B.A. in Art History & Criticism, American University
Prior to joining Arizona College in 2023, Victoria was the Director of Enrollment at Post University. Overseeing admissions and advising departments on the main campus and in the accelerated degree program online, Victoria has worked for over a decade in higher education, preparing students for success during the enrollment process and assisting them on the path to graduation. Her passion for student success is what guided her from a career as a high school history teacher to college enrollment services and continues to shine through as she oversees campus operations, the office of admissions and the office of financial aid on the East Hartford campus of Ariona College of Nursing.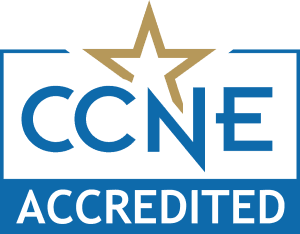 1 The Bachelor of Science in Nursing (BSN) degree program at Arizona College of Nursing is accredited by the Commission on Collegiate Nursing Education (https://www.aacnnursing.org/CCNE).