Learn from knowledgeable leaders at our Chesapeake campus who have years of experience putting their skills to use in the medical field.
Rosetta CiConta
Assistant Director of Enrollment Services
See more
Rosetta CiConta
Assistant Director of Enrollment Services
---
Rosetta CiConta joined Arizona College of Nursing in 2023 bringing more than 20 years of experience in Private Postsecondary Education to the team. Rose previously served in such roles as Director of Sales and Marketing, Director of Admissions, Regional Director in education where her focus was on delivering exceptional student outcomes, she is passionate about helping students take the very first step to achieving their goals. Rose believes that great teams are built through servant leadership.
Rose serves as Assistant Director of Enrollment Services for the Chesapeake campus where she oversees and supports the Admissions department.
Alyssa C. Baldwin, Ph.D.
See more
Alyssa C. Baldwin, Ph.D., Ed.S, M.Ed.
Academic Records Manager
---
Ph.D. in Higher Education Administration/ Educational Leadership, Liberty University
M.Ed. in Teaching and Learning, Liberty University
B.S in Interdisciplinary Studies, Maranatha University
Prior to joining Arizona College of Nursing in 2023, Alyssa served in academic and registrar operations for Adtalem Global Education driving continuous process improvements where she incorporated initiatives to increase efficiency and streamlined operations for the organization. Moreover, she has served as a Student Success Advisor where she assessed students' unique needs while helping them reach their full potential through actionable paths steps. She is also a veteran of the United States Navy where she was commended and awarded for her exceptional leadership during Operation Iraqi Freedom. Alyssa has a diversified background with extensive experience in higher education and business operations and is committed to student success.
As Academic Records Manager, Alyssa provides data support to campus leadership and assists with the logistical guidance of student movement through the BSN program.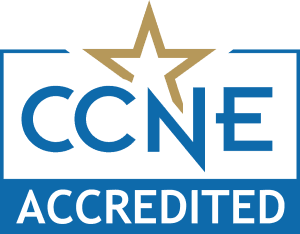 1 The Bachelor of Science in Nursing (BSN) degree program at Arizona College of Nursing is accredited by the Commission on Collegiate Nursing Education (https://www.aacnnursing.org/CCNE).