Learn from knowledgeable leaders at our Dallas campus who have years of experience putting their skills to use in the medical field.
Christopher Peters
See more
Christopher Peters
Campus President
---
B.S. Business Marketing – Southern University at Baton Rouge, LA
Christopher Peters comes to Arizona College of Nursing – Dallas campus from International Education Corporation, were he served as Vice President of Operations – Growth. Additionally, he is a resourceful and innovative learning and development leader with a demonstrated 22 year track record of excellence in Proprietary Higher Education Management. Peters holds a Bachelor of Science Degree in Business Marketing from Southern University – Baton Rouge, LA campus.
Cherlyn Shultz-Ruth
See more
Cherlyn Shultz-Ruth, DNP, MSN, RN
Dean of Nursing
---
Doctor of Nursing Practice (DNP), Capella University
Master of Science in Nursing (MSN), University of Texas Medical Branch
Bachelor of Science in Nursing (BSN), Texas Woman's University
Dr. Shultz-Ruth recently served as a Director of Nursing, Regulatory Affairs here at Arizona College of Nursing. She is a former Executive Dean of Allied Health and Nursing at Dallas, College. Dr. Shultz-Ruth has over 25 years of working in the medical field and has dedicated the last 13 years working in higher education in leadership, nursing education, and mentorship to many nursing students. She believes in student success and enjoys seeing students start their careers as nurses. Dr. Shultz-Ruth has done presentations in "childhood obesity", "hypoglycemia in the newborn", and "the use of glucose gel versus formula supplementation". She is a member of the Texas Nurse's Association, American Association of Colleges of Nursing, and National Board Coalition. Dr. Shultz-Ruth has also received numerous awards such as, The Presidential Award, Administrator of the year award, Jean Sharon Griffith Award, Distinguished Alumnus Award, and Clinical Nurse Excellence Award. In addition, she is a member of Sigma Theta Tau International Honor Society of Nursing, and Zeta Phi Beta Sorority, Inc. She is a proud pastor's wife and the mother of the most beautiful little girl. She spends her time after work, with family, raising her daughter, working in the church, and empowering women in the women's ministry.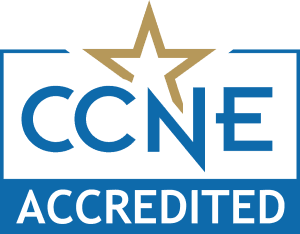 1 The Bachelor of Science in Nursing (BSN) degree program at Arizona College of Nursing is accredited by the Commission on Collegiate Nursing Education (https://www.aacnnursing.org/CCNE).