Learn from knowledgeable leaders at our Aurora nursing college campus who have years of experience putting their skills to use in the medical field.
Emily L Burnell, BS
See more
Emily L Burnell, BS
Academic Records Manager
---
B.S. in Sociology, Geneseo State University of New York
Prior to joining Arizona College in 2022, Emily served as an Academic Advisor for Rocky Mountain College of Art and Design where she has held leadership positions in the Student Strategic Planning Committee and Student Success initiatives. She provided career guidance, helped students navigate policies and setbacks and encouraged reflection, intellectual exploration, and thoughtful planning. Additionally, she provided leadership for Orthopedic Centers of Colorado Imaging Centers as lead Patient Service Coordinator where she oversaw center operations and patient care, at Cornell University, as a Technician she managed maintenance for plant hybridization and organization of data for research, education and outreach.
As BSN Program Manager, Emily helps oversee campus operations and provides data support to Deans and assists with guidance to students' movement through courses.
Kimberly Jensen
Assistant Campus President
See more
Kimberly Jensen
Assistant Campus President
---
B.B.A., Business Administration and Management, American InterContinental University
Kimberly Jensen joined Arizona College of Nursing in 2022 bringing more than fifteen years of experience in Higher Education to the team. Kimberly previously served in such roles as Director of Admissions, Vice President of Admissions and Campus President where her focus was on delivering exceptional student service and positive educational outcomes.
She holds a Bachelor's Degree in Business Administration and is passionate about student success, organizational culture and providing mentorship to her on-campus team. Kim serves as Executive Director of Enrollment Services for the Aurora campus where she oversees the Admissions, Financial Aid and Student Services departments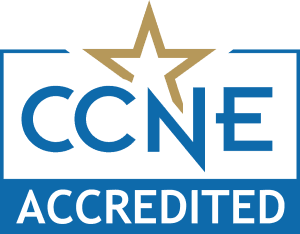 1 The Bachelor of Science in Nursing (BSN) degree program at the Arizona College School of Nursing is accredited by the Commission on Collegiate Nursing Education (http://www.ccneaccreditation.org).