Learn from knowledgeable leaders at our Fort Lauderdale nursing college campus who have years of experience putting their skills to use in the medical field.
James Jones
See more
James Jones
Campus President
---
Bachelor of Arts in Religion from The University of Mobile
Master of Divinity from Southwestern Baptist Theological Seminary 
James Jones began working in post-secondary education as an instructor in 2006. Since then, he has been a program director, director of education and a campus executive director. He has over 14 years of experience working in higher education in Arizona and Florida. He has been with Arizona College since March of 2019 and is currently the executive director of academic operations at their Fort Lauderdale campus. His favorite thing about working in colleges is having the opportunity to help people be positively impacted by improving their lives through education. 
In James' free time, he enjoys going to the beach with his wife and children and watching the University of Alabama play football. 
Shawn Higgins
See more
Shawn Higgins
Dean of Nursing
---
PhD in Education – Capella University
BSN, MSN, Nursing – University of Phoenix
Shawn Higgins came to Arizona College of Nursing – Ft. Lauderdale in 2021 with 14 years of experience in nursing education and 23 years of leadership experience. Shawn Higgins earned her Master's of Science in Nursing from the University of Phoenix and her PhD from Capella University where she was drawn to understanding the "why" and the "how" behind education. Her degree specialty is specific to Leadership in Higher Education.
Shawn Higgins' nursing background prior to education includes long-term care, rehabilitation services (stroke and TBI), home health, hospice, and basic med-surg. Her nursing education experience spans the country, having worked in the private sector for schools in Ohio, Florida, Arizona, and Nevada. She and her husband have eight children between them and will be welcoming their fifth grandchild in the spring of 2022. She is looking forward to a long and happy relationship with her new Arizona College of Nursing family.
Tamiya Broderick
See more
Tamiya Broderick
Academic Records Manager
---
Tamiya joined Arizona College in 2020 as an Admissions Coordinator. There it increased her passion of helping others achieve their life-long goals. In the 3 years at Arizona College, she has moved on to be the Admissions Coordinator, Campus Coordinator, and now the BSN Program Manager. Tamiya believes that education opens the door to a world of possibilities.
As BSN Program Manager, Tamiya monitors and assists students progress in their BSN journey. During her free time, she enjoys studying Psychology and promoting Self-Advocacy and positivity.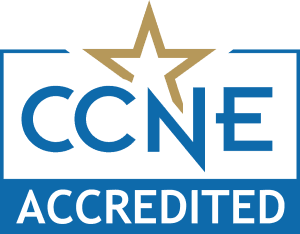 1 The Bachelor of Science in Nursing (BSN) degree program at Arizona College of Nursing is accredited by the Commission on Collegiate Nursing Education (http://www.ccneaccreditation.org).