Learn from knowledgeable leaders at our Ontario nursing college campus who have years of experience putting their skills to use in the medical field.
Matthew Gibbs
Executive Director of Enrollment Services
See more
Matthew Gibbs
Executive Director of Enrollment Services
---
BA in Marketing, University of Phoenix
Matthew Gibbs came to Arizona College of Nursing – Tucson in 2019.  Matthew has served in various leadership roles in education for over a decade, that include; admissions, career services, marketing, and campus operations.  Matthew was drawn to education so he could work in a field that makes a positive impact on the community, while helping people to achieve their educational goals.  
As Executive Director of Enrollment Services, Matthew oversees the daily operations of the campus and student admissions. 
Lisa Jordan
See more
Lisa Jordan (she/her), BSTM
Academic Records Manager
---
MS, Higher Education, University of Redlands
BS, Technical Management, DeVry University
Lisa Jordan serves as the BSN Program Manager for the AZC Ontario campus. Prior to joining Arizona College in 2021, she served as a student advisor for over 8 years. As a first-generation student herself, Lisa is committed to creating an inclusive campus environment for all through programing.
Lisa holds a MS in education, with a focus on social justice in higher education at the University of Redlands. As BSN program manager, Lisa oversees campus scheduling, and educates students on University policy, procedures, and program requirements.
Dr. Tiffany Tatum
Dean of General Education
See more
Dr. Tiffany Tatum
Dean of General Education
---
Psy.D., Organizational Management & Consulting @ Philips Graduate Insitute
MSW, Community Organization & Planning Administration @ USC

BA, Psychology @ California State University Northridge

Prior to joining Arizona College in 2022, Dr. Tatum served as the External Field Instructor for the Master of Social Work program at USC for 7 years. She has also worked within academic leadership roles at DeVry University, Ivy Bridge Insitute in Bejing, China and The Los Angeles Film School where she provided leadership for the offices of Academic Affairs and Student Succes.
As Dean of General Education, Dr. Tatum oversees Gen. Ed. academic operations of the campus, faculty training and development, student support and engagement.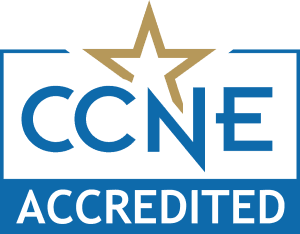 1 The Bachelor of Science in Nursing (BSN) degree program at Arizona College of Nursing is accredited by the Commission on Collegiate Nursing Education (https://www.aacnnursing.org/CCNE).